When in Champagne, you absolutely must visit at least one small champagne producer or grand champagne house. We suggest you visit both, because they are so vastly different and so much fun!
Champagne producer
A champagne producer is often a family company that makes champagne exclusively from their own vineyards. Visiting a producer is above all a personal experience!
The producer will tell you all about the production process, from the grape varieties and the terroir to the labelling process. You'll get to know the champagne producer in a unique and informal way, and directly experience their passion and love for the region. And to round it out, enjoy the chance to sample a variety of their champagnes.
Champagne house
The grand champagne houses often bear a famous, household name. They produce champagne from their own vineyards as well as grapes purchased from the numerous surrounding producers. You will discover the atmosphere and character of a grand champagne house during your tour.
The experience is entirely different to visiting a small producer. Many have a rich history and impressive buildings with cellars that stretch for miles. In addition, their reputation is important to the Champagne region.
After your tour, you can sample an array of the champagnes made by this champagne house.
Impression of a tour & tasting
Programm
Region
We work with numerous champagne producers and houses in the entire Champagne region. If you are interested in a particular area or producer/house, let us know.
Champagne producer
A visit to a producer offers an informal way to learn a great deal about the production method, together with a tour through the facility. There is plenty of time for questions, and the tour is conducted in English. We arrange a visit to one champagne producer depending on their availability.
Champagne house
Many champagne houses are open to the public. You can indicate on the booking form if you have a preference for a particular house or houses. We work with houses including Taittinger, Moët & Chandon, Veuve Clicquot, Boizel, Ruinart, Mercier, Nicolas Feuillatte and Devaux. The tour is conducted in English.
Private visit
We can also arrange a private visit to a champagne producer or champagne house for you. This guarantees you have their full attention and focus, with no-one else joining your tour. The same goes for the tasting afterwards.
It is even possible to stay on for lunch or dinner in the restaurants at the large champagne houses. Or perhaps you'd prefer a bicycle ride followed by a private tasting at one of the large houses' chateaus. Let us know your budget and your wishes. Prices for private visits vary from €80 to €450 per person.
Tasting
You will savour a tasting after each tour. We suggest you choose two champagnes depending on the recommendation of the producer / champagne house. If you like to taste more champagnes, please inform us.
When you like to combine this with a lunch, dinner or 'amuche bouche' like cheese or even chocolate, that is possible.
Booking with package
This activity is only booked in combination with our packages.
Extra options
An array of extra options can be booked on top of the tour. These are set out in the booking form. Do you have specific wishes? Feel free
contact
to contact us!
Champagne visit
including cellartour and champagne tasting
available year-round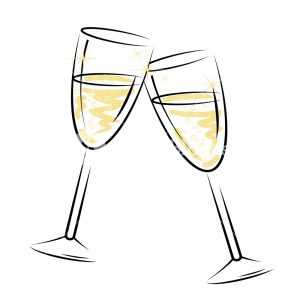 from €46 p.p.
private visit on request
can only be booked in combination with a package