Discover Champagne! A beautiful wine region in the north of France, where the most magical sparkling wines or 'Le Champagne' are made with passion. The Champagne region actually consists of two sub-regions. In the northern part you will find Reims, Epernay and Châlons-en-Champagne. And in the south, Bar-sur-Aube, Bar-sur-Seine and Mussy-sur-Seine with the romantic town of Troyes. Reims is the most famous city and is also known as the coronation city! The city has a vibrant centre and the imposing 800-year-old Notre Dame cathedral.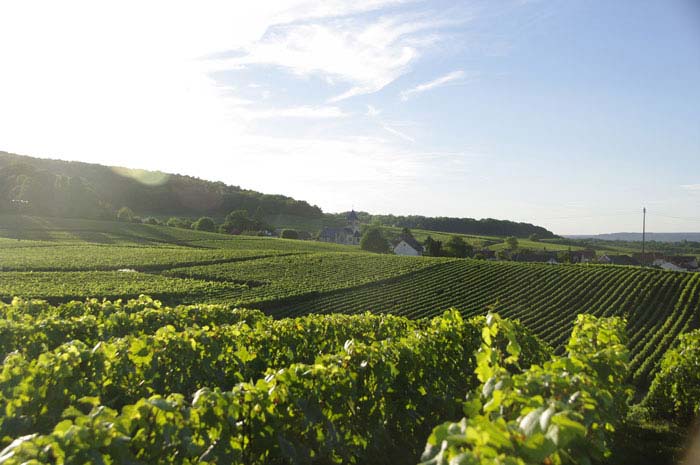 Landscape & climate
La Champagne: authentic villages, gothic cathedrals, fairytale vineyards and of course, numerous champagne houses.
The region has a very diverse nature and is characterised by its rolling green hills. Surrounded by lakes and waterways, large hectares of forest and two nature parks, the Champagne region is paradise for nature lovers. Be enchanted by this lush environment, where you can enjoy your favourite outdoor pursuits, including beautiful walks and bike rides.
Because of its northern location, the region also has a cooler climate. Winters are quite cold with snowfall and summers have a moderate temperature of around 23°C. Rain can fall throughout the year, so an umbrella is advisable year round.
History & culture
The Champagne region has a rich history and has played an important role in the history of France. An impressive castle is located in the north, as well as beautiful buildings such as the Notre-Dame de l'Epine Basilica and the Notre-Dame Cathedral of Reims. The characteristic centre of Troyes is also magnificent. You will also observe different architetural styles in the different areas. In Reims, Châlons-en-Champagne and Sainte-Ménehould, for example, you will notice chalk stones and red bricks. And Troyes is known for its romantic wooden workhouses dating back to the 16th century.
In 2015, with its vineyards, champagne houses and champagne cellars, Champagne was added to the UNESCO World Heritage List. Especially the method champenoise, the special technique by a second fermentation in the bottle, was emphasised by UNESCO.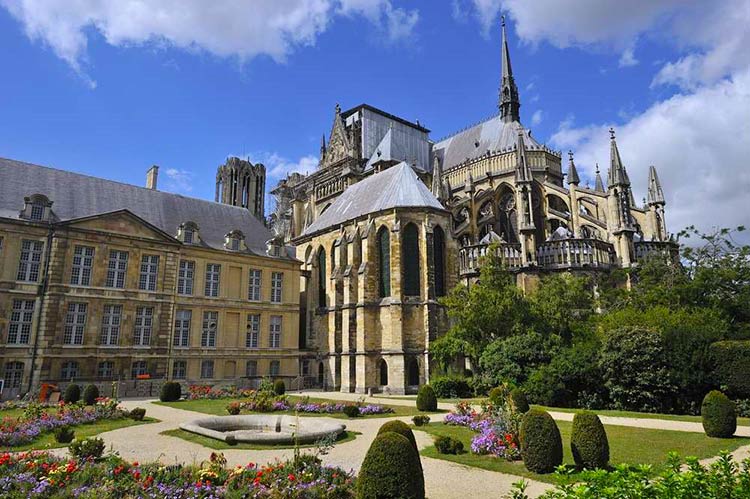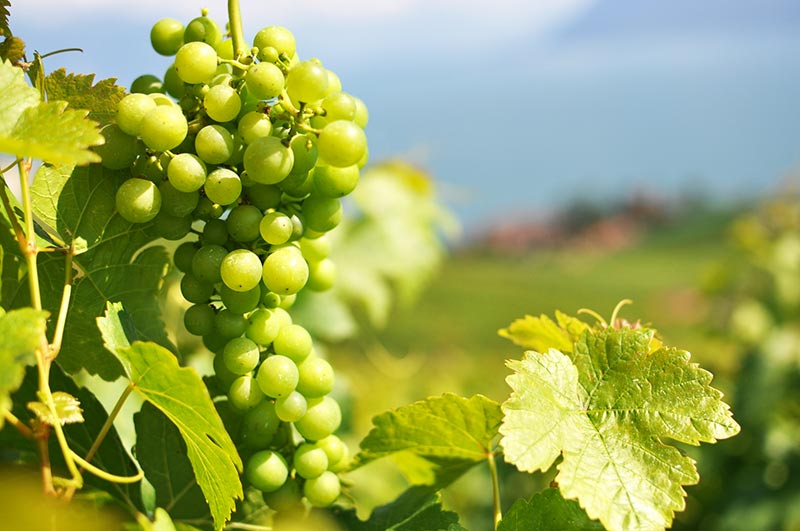 Champagne
The most important attraction is of course those beloved bubbles, the region's main delicacy. These sought-after bottles are lined up for miles, deep underground, to mature in wine cellars. On the legendary Avenue de Champagne in Epernay and also in Reims, you can visit the impressive cellars of the famous large champagne houses.
Let yourself be seduced by delicious tastings. By following the famous Route du Champagne you can visit all the famous houses. But we strongly recommend you also make time to visit the smaller wine villages and their champagne producers. Experience the passion of families that have specialised for generations in making beautiful champagnes.
Culinary
In addition to divine champagne, you can enjoy excellent regional cuisine with French delicacies and high-quality gastronomy in the region. The Michelin chefs know how to pamper their guests in the famous star restaurants.
The gastronomic French chefs provide fireworks every time with their primarily international dishes. And don't leave without trying local delicacies including cheeses from Chaource and Langres, truffles from the Haute-Marne and Biscuit Rose de Reims. Not to mention Jambon des Ardennes, Boudin Blanc or the Andouillettes.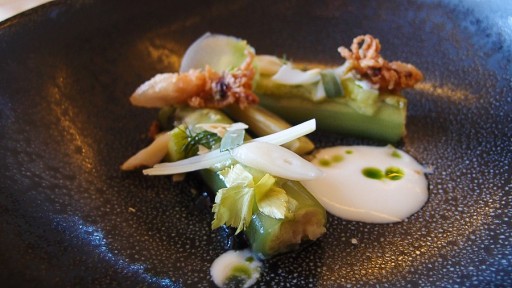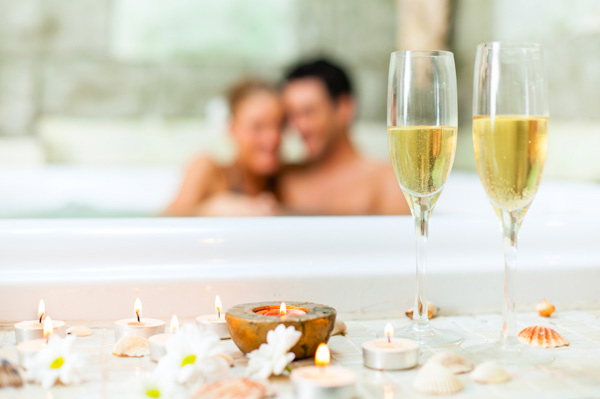 Romance
Fairy-tale castle hotels with rooms decorated like mini-palaces, 17th-century hotels and charming chambre d'hôtes make the region an ideal place for a romantic getaway. The region, and its authentic, intimate villages such as Troyes, radiate romance.
It's not surprising that many couples choose this region for a romantic escape or even their wedding. French nobility even celebrated nuptials in the region as far back medieval times! Relax in a beautiful suite, with four-poster bed, high ceilings and exquisite antique furniture amid a tranquil garden setting. Enjoy a delicious dinner or relaxing wellness day together among the iconic Champagne vineyards.
Discover the beautiful Champagne region!
View our range of options or get inspired for a special customised business trip. Have a question about one of our trips or about the Champagne region in general? Use the contact form and send us a message. We would love to hear from you!